Register
Register online with us securely and gain access to your prescription account. Register now
Review
Review your prescriptions, research drug information and see how long your prescriptions are valid for.
Refill
Send in your request online. Save time and have your prescriptions ready when you arrive.
User Login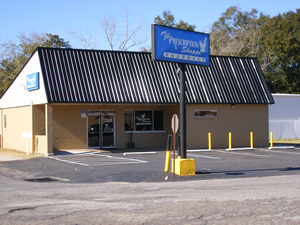 Our Hours
Open Monday through Friday
10:00 a.m. - 6:00 p.m.
Saturday
10:00 a.m. - 1:00 p.m.
Sunday - Closed
Welcome to our NEW website!!
Welcome to The Prescription Shoppe. The Prescription Shoppe has implemented Internet services designed to provide "real" benefits for our pharmacy customers. These include refilling your prescriptions and looking at your medication profile online, real-time. By choosing the "Fill/View Prescriptions" tab you can now view your personal prescription profile, drug information, request refills, and sign-up for our e-mail prescription refill reminder service.
It is our commitment to provide you with exceptional service both in the pharmacy and online.
We are pleased to announce that you can now access your prescriptions online - 24/7!
What does that mean to you?
No need to wait in line to refill your prescriptions.
View and refill your prescriptions in the comfort of your home or office.
How much does it cost?
Absolutely FREE!
How do I get started?
Click on Register and begin the registration process. It's just that easy!
Refill your prescriptions on the go.
We also support RefillRx Mobile to provide you with a one tap solution for refilling your prescriptions. Simply scan the barcode on your bottle and watch as RefillRx Mobile sends your request to our pharmacy.
If a barcode is not available you can also simply enter the Rx number for your prescription and search for our pharmacy by entering (850)682-2008.
Download RefillRx Mobile Today!
iPhone Link
Android Link